News
North Star Windows recognized under Well Made Here
St. Thomas, Ontario, April 9, 2021
North Star Vinyl Windows & Doors have been added to the directory of local, Canadian-made manufacturers through the Well Made Here program. The program assists homeowners, contractors, and retailers in their search for quality, locally crafted building materials – bridging the gap and mending the way for North American products.

North Star produces a wide array of high-quality, energy efficient products and has long been known for their superior product offering and best-in-class technologies in the fenestration sector.
Well Made Here is a non-profit organization under federal jurisdiction, with a mission to promote the purchase of quality building materials and other items manufactured in Canada that are intended for the residential market. Unequivocally supporting our regions and manufacturing jobs across Canada, while giving homeowners the ability to make informed buying decisions.
Click here to learn more about the Well Made Here program.
North Star Windows Expands Production to Manufacture PPE for Frontline
St. Thomas, Ontario, June 4, 2020
A local window and door manufacturer, North Star Windows & Doors, has recently shifted production processes to include production of personal protection equipment (PPE) that has been in increased demand since the onset of the COVID-19 crisis.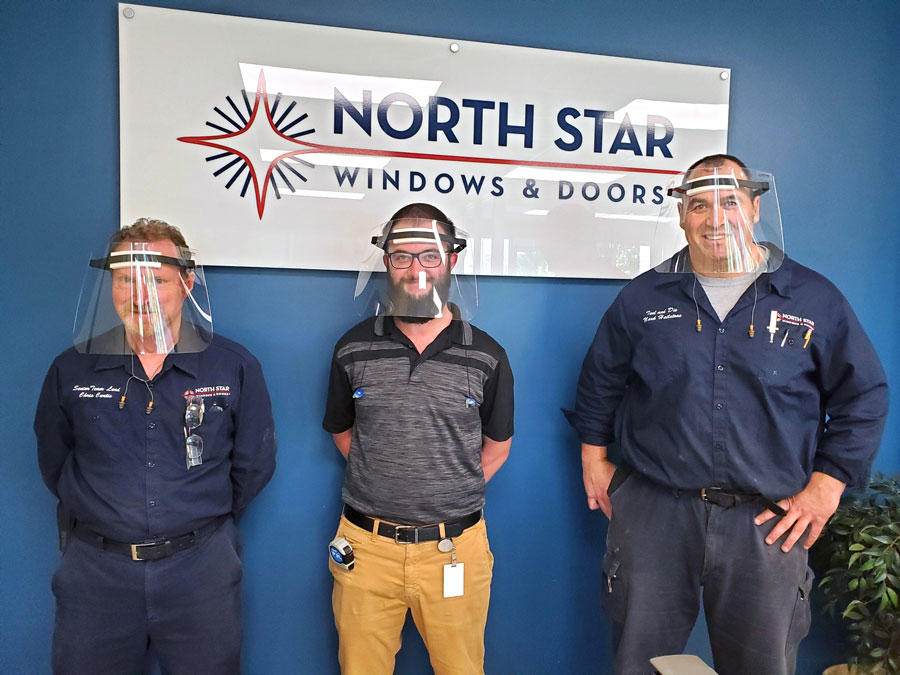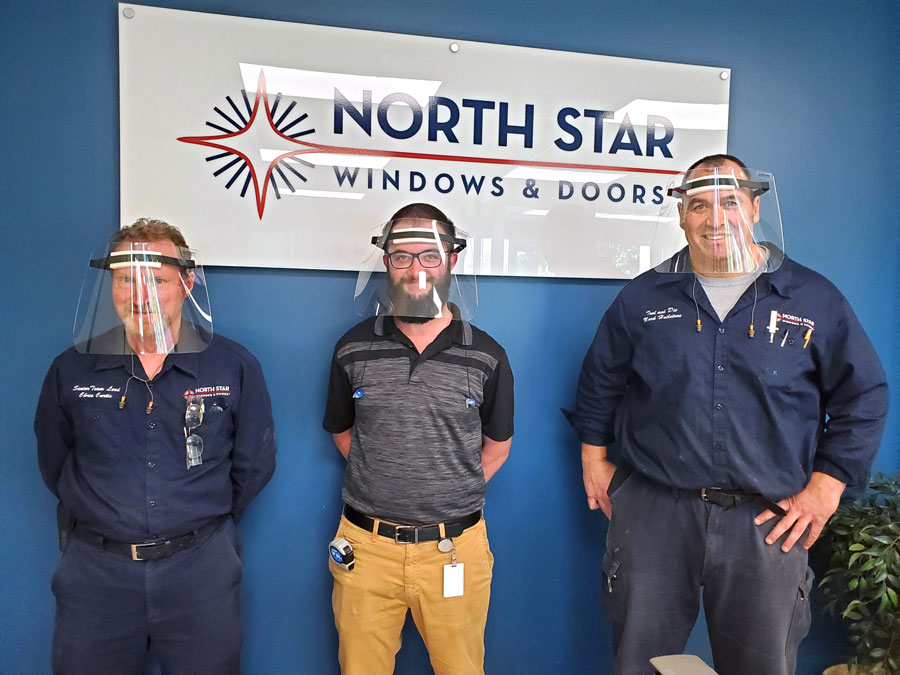 With locations in St. Thomas and Woodbridge, North Star has partnered with various vendors to design and source the materials required to produce protective face shields for frontline workers in the community, such as medical practitioners, personal support workers, and even factory employees who have close human contact.
North Star, an essential service themselves, is a leading manufacturer of energy-efficient window and door products with distribution in Canada and the United States. With the reported difficulties of securing PPE for frontline workers and employers who are bringing their workforces back with the phased lifting of distancing restrictions, North Star has expanded current production capabilities at their St. Thomas plant to enable up to 3,000 high-quality face shields to be manufactured per week.
"North Star has been supporting the COVID-19 situation by repurposing some of our assembly lines into producing facial protection equipment for the community," says Glenn Schmitchen, Engineering Manager. "At the start of the outbreak, the Engineering and Maintenance team began to brainstorm how we could support frontline efforts by leveraging new capacities in cutting, existing raw materials, and like-minded suppliers to quickly produce a good that was in need. The result is a PPE product that is effective, affordable, and easily accessible."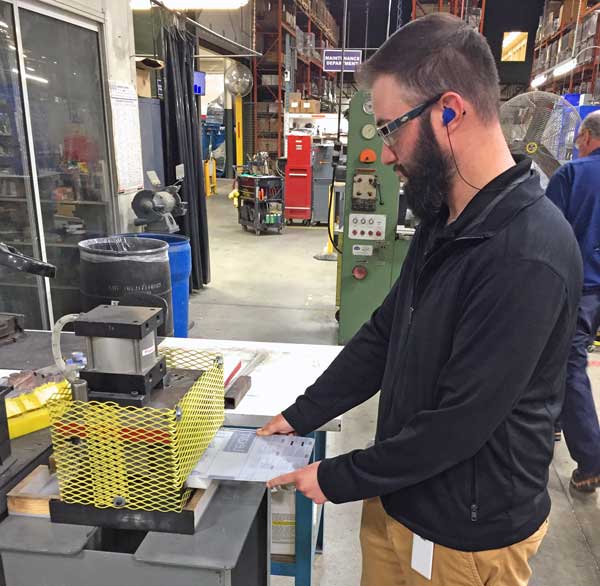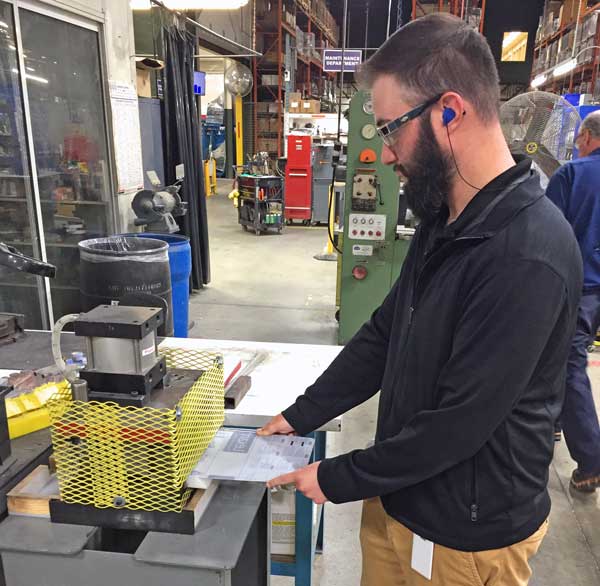 After a series of prototypes, the team created a high quality, North Star-built face mask that features Lexan, the clear plastic for the shield, manufactured in Ontario and supplied by Polymershapes, a headband made from SuperSpacer, a silicone product for energy-efficient windows, supplied by Quanex IG Systems in Cambridge, Ohio, and a forehead pad from modified patio door roller shim, purchased from Adev Profom Inc. in Laval, Quebec. Materials were secured at a reduced cost in order to be able to offer the final product at a lower cost to increase accessibility for organizations.
The face shields were made to Federal Government Guidelines for both material and size. The design was finalized based on feedback from a local hospital to ensure usability and comfort.
"Safety, innovation, high quality products, and social responsibility are all values that North Star Windows & Doors lives by every day of the year," says Sheldon Dyck, General Manager of North Star. "The current climate is no exception to doing what is right for our community. We are proud of our team and our partners for coming together to produce a product that will keep our hardworking frontline workers and their families safe."
For additional details and availability, please contact Sheldon Dyck at Sheldon.Dyck@cornerstone-bb.com.