Canada Greener Homes Grant
Receive up to $5,000 back in government grants with North Star's high-performance ENERGY STAR® Most Efficient 2021 rated windows through the Canada Greener Homes Grant.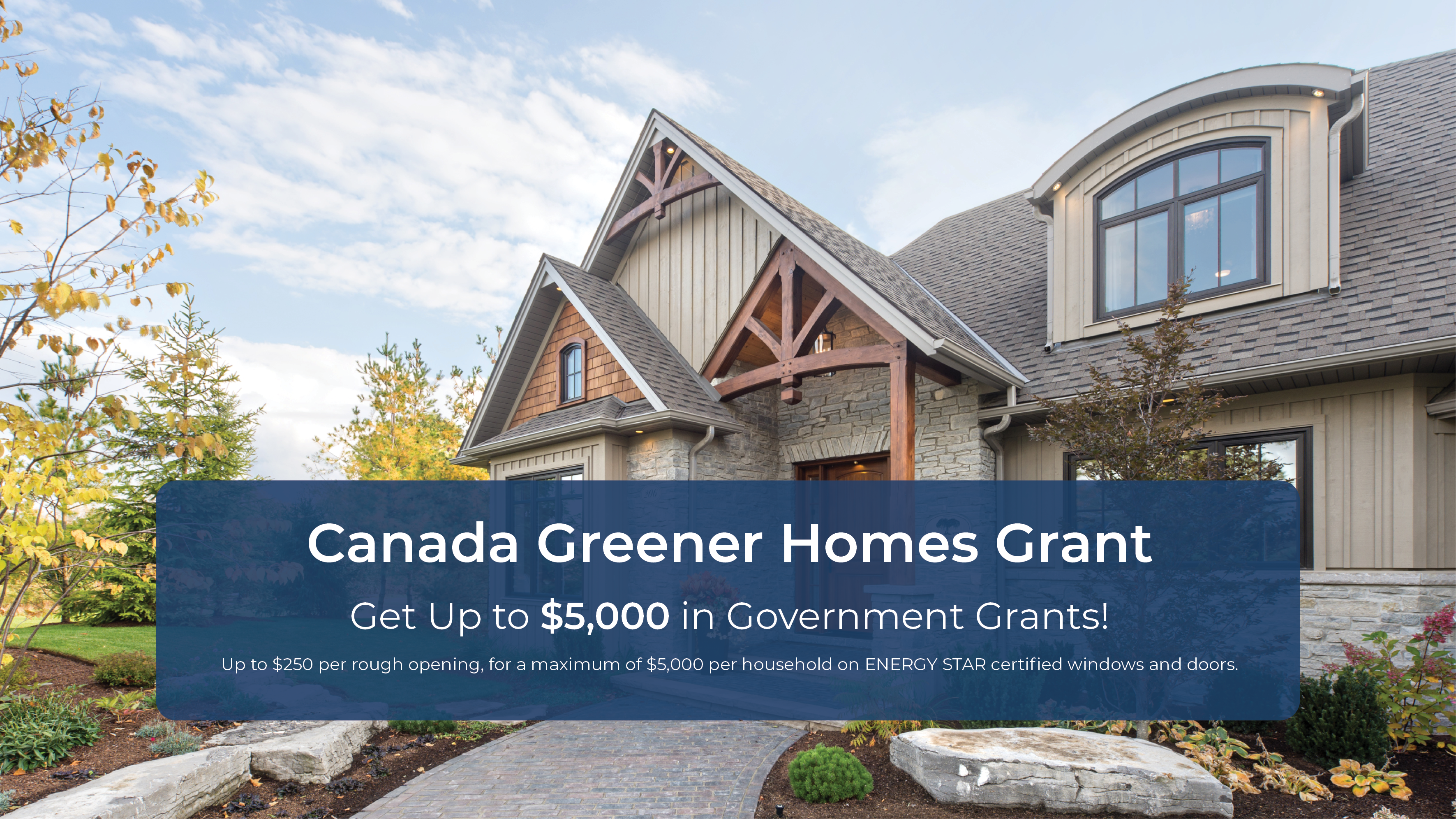 Who can participate?
Using North Star Windows and a participating contractor, Canadian residents who live in a detached home, townhome or semi can take part in the Canada Greener Homes Grant. Renters must have written permission of the landlord.
Click Here to Download our Brochure
About the Canada Greener Homes Grant
Receive up to $250 per window* – to a maximum of $5,000 when you upgrade to ENERGY STAR®'s Most Efficient 2021 high-performance windows.
The government has made 700,000 grants of up to $5,000 available to homeowners to help them make their homes more energy-efficient through retrofit projects.
EnerGuide evaluations (worth up to $600) are also available to help homeowners plan their retrofit projects.
The total amount that participants are eligible for is $5,600 under the initiative.
*Note: The grant applies to each rough opening – bay or bow windows with more than one glass unit qualify as one rough opening.
Take advantage of the Canada Greener Homes Grant today with North Star Windows
Choose your nearest North Star Windows dealer using our Dealer Locator.
Questions about the Government Initiative?
For more information about the grant, visit the NRCan website for more details. You can also contact their support line at 1-833-674-8282 or email them directly to get impartial answers to your window questions from their energy experts.
Click here to view the 2021 Most Efficient products. Search for North Star Windows & Doors for a detailed list of our products and their respective U-factor and Energy Ratings.